Why visit?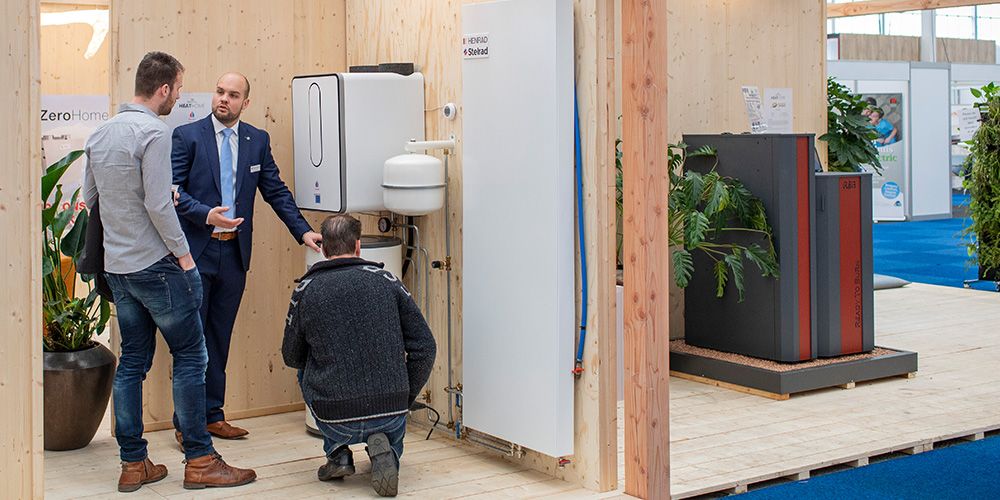 Green Heating Solutions: heating for professionals
The HVAC market is currently more relevant than ever thanks to sustainable innovations. The Netherlands are truly in a transition phase, which creates both opportunities and challenges. For consumers, installers, architects and more. Because which heat pump works best in which building? When might district heating be a better solution? And what new technologies are currently being developed?
Green Heating Solutions is the largest trade fair in the Benelux for sustainable climate technologies and therefore the place to ask these questions - and get them answered! With over 100 seminars and more than 250 exhibitors, no subject is off limits, from heating and cooling to ventilation. This means you will be up to date with the most relevant information in your field in no time, which in turn translates into the best solutions for your customers.
Are you also curious about the state of affairs in the field of solar energy? The Solar Solutions International trade show is being held simultaneously with Green Heating Solutions. This way you can inform yourself in one single visit about both sustainable heating and energy generation.
Request information now
All developments & innovations in one place
Green Heating Solutions is the information platform for everything related to sustainable HVAC technology. Whether it's products, systems, techniques or services, no stone is left unturned on the exhibition floor. You can visit the Innovation Boulevard for the latest products, from heat and cooling techniques to air treatment and ventilation.
Check the exhibitors list
With the transition from EPC to BENG, the blurring of the boundaries between different kinds of installers, and more, it is of the utmost importance to be aware of all current developments. With its diverse range of exhibitors and workshops, Green Heating Solutions is the perfect opportunity for this. Also of interest? The presence of the Innovation Boulevard. This unique collection of groundbreaking new products gives you a glimpse into the present and the future of sustainable heating.
View the floor plan
We fully understand that owners and building managers are quickly overwhelmed when it comes to matters such as SDE+ subsidies, wko and wtw systems, and so on. Clear and succinct advice is required and installers need the highest possible level of knowledge in order to deliver this. For this reason, professionals can get informed at Green Heating Solutions at more than 100 seminars and workshops.