When, where & how to get there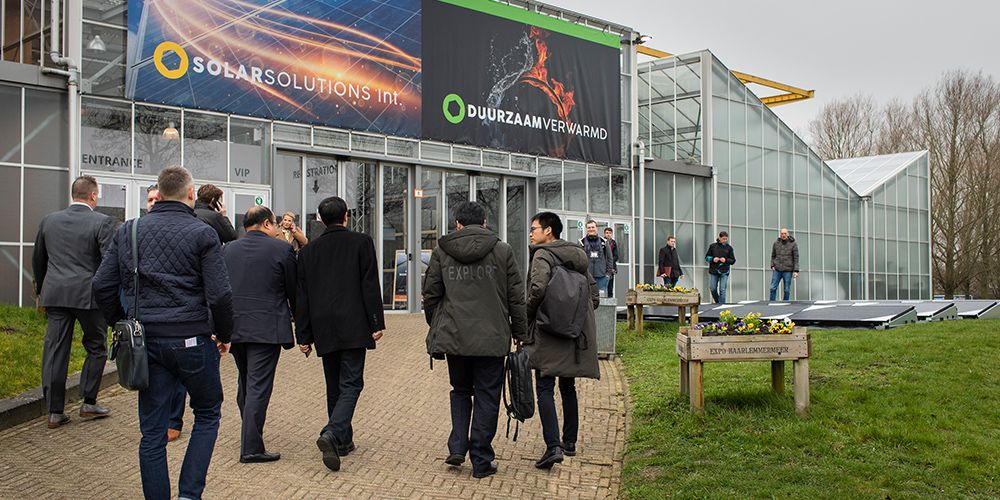 Dates
Tuesday 14 March 2023: 10:00AM - 06:00PM
Wednesday 15 March 2023: 10:00AM - 06:00PM
Thursday 16 March 2023: 10:00AM - 05:00PM
Location
Expo Haarlemmermeer
Stelling 1
2141 SB Vijfhuizen
There is a guarded cloakroom present in the complex of Expo Haarlemmermeer. The fee for using the cloakroom is €1,50 per item. There are no lockers available.
At Expo Haarlemmermeer it is possible to pay with a debit card at the service desk, catering outlets, parking ticket machines and the cloakroom.
Expo Haarlemmermeer is of course easily accessible for visitors with disabilities. There are reserved parking spaces for the disabled. The traffic wardens will happily show you the way. The stands are wheelchair friendly.
Accessibility
Car: Expo Haarlemmermeer is easily accessible; near the A4, A5, A9 and Schiphol Airport. Less than 40 minutes by car from Utrecht, Rotterdam, Den Haag and Amsterdam. In addition, Expo Haarlemmermeer has more than 3.200 parking spaces. The parking fee is € 10,- incl. VAT per day. Expo Haarlemmermeer itself has a few electric charging stations. Please note that there are only limited spots available. We recommend you to come early if you wish to make us of a charging station.
Public transport: Expo Haarlemmermeer is through public transport accessible via various stations. By train you can travel to Schiphol Airport, Haarlem and Hoofddorp Station. From here you can reach Expo Haarlemmermeer by bus or taxi. Bus number 300 stops at the entrance. Refer to 9292.nl for the current timetable.
Taxi: If desired, you can make use of a taxi. You can call the following numbers:
| | |
| --- | --- |
| Taxi Centrale Haarlemmermeer | 023-5653653 |
| All4youtaxi Bedrijf Hoofddorp | 023-5578238 / 06-45266957 |
| Schiphol 2619 | 06-51283438 |
| A-Tax de Vries Personenvervoer | 0252-535255 |
| A1 Business Class Taxi | 020-7747869 |